About Our Site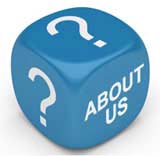 HoneymoonAdvice was formed to offer a unique reference point on honeymoon ideas, tips and advice.
Trial and error is not the best approach for planning a honeymoon!
HoneymoonAdvice brings you a fabulous guide to every aspect of your special trip, from finance to destination and everything in-between.
The sheer volume of honeymoon-related information available today means you'll probably be feeling overwhelmed and unsure of where to start. Our great range of articles brings together everything you'll need to consider, in one place.
Written by experienced and enthusiastic experts, you can rely on HoneymoonAdvice features to guide you through planning your honeymoon, providing a unique reference point, whatever your budget or interest.
Your honeymoon marks the first step on your newlywed journey, so it deserves to be the trip of a lifetime. Preparing for a wedding is stressful enough, so let us take the heartache out of honeymoon planning with our simple but sensational knowledgebase.
Craving a cruise or crazy about camping? Whatever floats your boat, we've got it covered; and if your kids are coming along for the ride, we offer a range of ideas for all the family. Home or away, honeymooning is made easy.
HoneymoonAdvice will help you to create perfect memories to treasure for the rest of your lives. Get inspired now - and don't forget your passport!

Related Articles in the 'Site Information' Category...