Having a Honeymoon for Nothing or for Free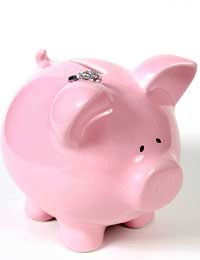 With the average cost of a honeymoon reportedly now hitting the £2750 mark, the prospect of having one for next to nothing - or indeed, just nothing, is something that would tempt many newly-weds.
And, with a bit of planning, blagging, calling in of favours and sheer determination, a free - or almost free - honeymoon is most definitely a possibility.
Perfect Planning
Before you even lift that phone to great aunty Maud in Australia and announce you are visiting her for three weeks, have a bit of a chat with your other half about your honeymoon expectations. If your husband-to-be wants to spend his trip deep sea diving and having romantic moon-lit strolls along the beach, it could come as a bit of a shock if Aunty Maud's place is in the middle of the bush...likewise, if your idea of holiday bliss is an off-the-beaten-track cosy cottage for two, his plans for a frenetic city break might not float your boat.
Calling in Favours
If you don't want to splash much cash, it stands to reason you are going to be relying lots on the generosity of others and calling in some favours along the way. Make people aware of your honeymoon plans from the start - let your friends and family know you are trying to honeymoon on a shoestring - involve them in it, and you might find offers start rolling in! And once people get wind of a challenge, they'll all be keen to rise up to it! Shamelessly email all your contacts asking for the heads-up on bargain basement breaks - start up a Facebook group to spread the word, or even ask for a contribution towards your Honeymoon Fund instead of a traditional wedding gift!
Innovative Ideas
Not sure how to start planning your no frills trip? Grab a pen and paper and brainstorm!
Make a list of friends and family in exotic - and not so exotic locations - even if they can't actually put you up, they might have contacts who can, or who can rent out accommodation at a minimal cost.
Think of budget travel ideas - camping, caravanning, etc. OK, so camping might not appear in the top ten luxury honeymoon trips in your glossy mags, but if you don't want to spend much money, it's one of the cheapest options out there!
Contact universities who rent out halls and student accommodation outside of term time - perfect if you are after a city break without the five star hotel price tag. Make your enquires and bookings early though to beat off the competition.
Enter every holiday competition you come across - it's a long shot, but you have to be in it to win it, and somebody has to win it!
Check out loyalty points, Airmiles and other tokens, vouchers and money off coupons you have collected or clipped. And find out about offers associated with your credit or store cards - you never know what freebies or discounts you might be entitled to, discounted travel insurance for example or discounts at certain travel agents.
Surf the web for 'holiday freebies' or 'holiday discount vouchers' - there are many sites around where members trade discount codes and vouchers.
Don't Look Any Gift Horses in the Mouth!
Think about the destination above the accommodation (so don't turn down a fortnight in a friend of a friend's spare room if that room happens to be in Paris!) and the meaning of the trip over the location (if all you end up with is a weekend on the South Coast) A successful honeymoon, whether it costs zilch or zillions, is what you make of it!
You might also like...
Please feel free to text me on 07566805100 to get a heads up on Holiday freebies! I'm an ex Royal Marines Commando aged 20 and prolific, precocious and thought provoking writer and Poet of both wars, real life and history!
Coopdeville78
- 18-Jun-21 @ 3:42 AM