Honeymoons on a Low Budget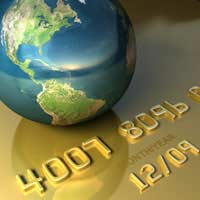 Honeymooning on a low budget does not have to mean a miserable weekend in a dreary seaside hotel! Budget travel can be fun travel - the challenge of hunting out the most economic airfare, finding all those little off-the-beaten-track locations you don't find in the travel guides, and generally, having a trip that is all about 'discount' travel rather than 'cheap' travel!
No one wants to have to scrimp on their honeymoon, or stay somewhere grotty just for the sake of going away, but with a bit of savvy planning and sniffing out of bargains, you should be able to find a cost-friendly solution that will match your budget.
Start by studying the travel guides and deciding where you want to go - bear in mind it can often be cheaper to travel abroad than stay in the UK, especially in terms of your airfare - with return trips to Europe often costing under £50 from some operators, it makes sense to do your research and not limit your choice of destination.
Check out websites offering last minute get away deals - if you are happy to travel at very short notice and don't mind where you go, or what type of accommodation you stay in, budget travel often doesn't get any cheaper!
If you have a definite destination in mind - Paris, for example - then try booking direct rather than through a travel agent - to maximise your savings. Check out other deals available when you book your flight, for example, as many budget airlines have special savings on hotels and car hire if purchased at the same time as the airfare.
Easy Ways to Keep Your Costs Down
As well as booking directly, tracking down budget travel providers, and purchasing your airfare from one of the smaller, more competitive airlines, there are other ways to keep your costs down when planning your honeymoon.
Tip One - Book your flight well in advance - although complete package holidays/honeymoons can be much, much cheaper when booked at the last minute, flights seldom can. The earlier you book with most budget airlines, the cheaper your flight.
Tip Two - Take only carry on luggage. Some budget airlines charge extra for hold luggage. Save your money by taking only carry on bags.
Tip Three - Check your credit card to see if you have travel insurance included if you pay for your trip on your card. Some providers offer this. Otherwise, shop around for your travel insurance - you are more likely to find a more competitive quote than your travel agent can offer.
Tip Four - Self cater. Consider renting an apartment or studio in your chosen location for your honeymoon, rather than checking into a hotel. Eat in as much as possible to further cut your costs.
Tip Five - Resist the temptation to overspend by only taking a debit card away with you - maybe even set up a separate account before you go and transfer your holiday spending money into it. Keep a tight rein on your spending and make a note of all transactions to keep you in the black!
Tip Six - keep 'keeping in touch' to a minimum - don't send postcards, use email to let your relatives know you are having a fab time, and take lots of pictures rather than buying souvenirs.
Tip Seven - Leave your mobile at home. In the main, both making and receiving calls and texts costs a fortune overseas - leave your hotel/accommodation details and itinerary with your friends and family so they can contact you in an emergency, but give your phone it's own vacation back home!
You might also like...