Ways to Finance or Fund your Perfect Honeymoon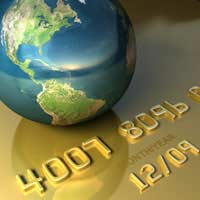 Your honeymoon will probably account for a huge chunk of your wedding expenditure, and if you are really pushing the boat out for a once in a lifetime trip to remember, planning your finances cannot be started early enough.
How Much?
Year on year, the price couples pay for their honeymoons increases, and it is estimated that the cost has trebled since the 1980s, when newly-weds shelled out just £547 on their trip. The 2008 bride and groom will splash out, on average, £1614 according to the results of a recent poll. And of course many will spend much much more than that as they notch up the extras to ensure their holiday is every bit the luxury trip they dreamed it would be.
Time Honoured Traditions
Traditionally, the groom pays for the honeymoon, but with many couples getting married later, or perhaps for the second time, many people fund their own weddings in their entirety; long gone are the days when wedding etiquette was rigidly adhered to and all parties knew exactly what they would be coughing up for.
Sorting Out Your Finances
If you are planning a long engagement and have several months – or even years – ahead of you to start saving up for your honeymoon, then making regular contributions to a high interest saving account is probably the easiest way to start squirrelling away for your grand tour. Check interest rates carefully and choose an account that offers the highest. Bear in mind how long the money will be in there, and find out about penalties for early withdrawal – most high interest accounts have a notice period for taking out your dosh. Putting the cost of your honeymoon on your credit card or taking out a loan should be last resort options, unless you know you can pay it back swiftly without incurring massive interest rates or even a lasting debt.
Even if you are short on money, think of the overall affect of putting away even a small sum each month – for example, if you both saved £25 a month, over a year that would amount to £600, which would take a tidy sum off your final honeymoon balance!
Sacrifice and Save!
When planning your wedding and honeymoon, think about the savings you can make in the run up; what regular expenditure could you cut between now and your wedding day? If you regularly buy takeaways, rent movies, or buy take-out coffees you should add up the monthly costs – and if you can do with out them, do so, and save the money instead!
Gifts
Asking for cold hard cash instead of a wedding present can seem mercenary and perhaps even rude. Many couples would find themselves unable to do it, however, you could soften the request for asking for holiday vouchers or even things you know you will need for you honeymoon. If you already live together, the last thing you will want is an abundance of toasters and mug trees on your wedding day, so why not draw up a list of items that will be needed for you honeymoon and put those on your wedding list instead? Luggage for example, or guide books for a specific area.
Summary
Saving, cutting back on unnecessary purchases and forward planning are the key elements to funding your honeymoon – so flick through those brochures, choose your destination and start saving today!
You might also like...