Learning a New Skill, Craft or Language on Your Honeymoon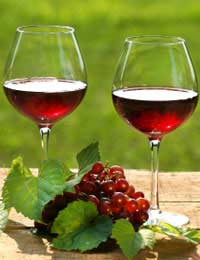 If you'd like the lasting mementoes of your honeymoon to consist of more than just a few snaps and souvenirs, why not use the time to learn a new skill - or improve the one you already have?
From horse riding trips to creative writing retreats, wine tasting weekends in luxury châteaus, to Cordon Bleu cookery lessons in professional kitchens, there are specialist holiday trips to suit every taste and budget. And for a honeymoon, it will truly be a memorable experience. So what will you do on yours?
Language Course Honeymoons
Imagine visiting Spain or Portugal, Greece or France and totally immersing yourself in the lifestyle - staying a rustic, village location, maybe with a host family, or perhaps in a bustling city centre, and really living the life of an inhabitant of the country rather than a tourist. If your language skills are rusty, or non-existent, and you fancy the idea of using your honeymoon to brush up your linguistics, then attending a language course abroad could make for an inspiring and interesting honeymoon experience - and one that you will hopefully never forget!
Wine Tasting Honeymoons
Being the forerunner in wine production in the world, France is generally considered the number one destination for wine tasting trips, and as such, there are a plethora of tour operators organising wine tasting holidays, from weekends to full on fortnights.
Wine tasting breaks can encompass all budgets and scales - from one off tours of vineyards as part of a bigger trip to a particular region, or a full-on wine lovers stay in a luxury château with wine tasting trips to vineyards and cellars.
Other popular destinations for wine lovers include Chile, New Zealand, South Africa, and Australia. Do your research, as many companies offer far more than just a straight forward tasting break - luxury, high end packages including wine tasting cruises, vineyard walking holidays, and champagne tasting holidays - what more could honeymooners want?
Creative Honeymoons
If you or your partner are keen writers, artists or crafts people, then booking an arts inspired honeymoon could be for you!
Courses for writers and artists are popular all year round, and are available across the globe via many UK companies. Groups are kept small to ensure individual attention, so if you choose this type of trip for your honeymoon, you will need to book it well in advance.
Holidaymakers either use the time to complete a work in progress, or start a brand new project. Some creative writing and painting breaks are simply 'retreat' like vacations; peaceful, quiet locations to ensure the muse strikes. Others offer structured workshops and tutorials from experts in the genre.
Other Ideas
Consider all your options before choosing your break, and keep an open mind - don't necessarily go for a tried and tested activity - why not learn something completely new or try your hand at a different sport or craft or art activity?
And remember, find a trip that also gives you plenty of free time to learn a whole lot more about each other!
You might also like...
PLEASE FEEL FREE TO TEXT ME AT; 07566805100
COOPDEVILLE78
- 18-Jun-21 @ 3:35 AM