Getting a Beauty Treatment on Your Honeymoon Abroad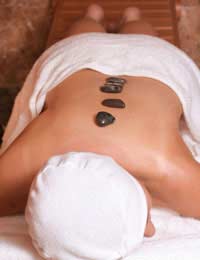 Honeymoons are all about relaxing and pampering, so what could be more luxurious than getting a series of beauty treatments whilst you are away?
If you are heading off to a far flung destination, you will undoubtedly come across local specialist treatments and techniques to enjoy, whilst most large hotels and holiday complexes will offer much the same beauty treatments as you will find in the UK.
Massage
Massage is not only relaxing, but it is also therapeutic and the perfect stress buster to really get you in the holiday mood. Having one at the very start of your honeymoon would provide the perfect antidote to all those weeks of stressful wedding planning, and might even help banish or reduce your jet lag after a long flight! And being very much a unisex treatment, you might find you can book a double massage room and have your treatment carried out at the same time as your beloved!
Manicures and Pedicures
Undoubtedly, you would have had your nails and tootsies beautified for your wedding day. Keep them looking pristine by booking a re-touch half way through your break - a good polish and top coat should easily last a week or more on your toes, and a clear varnish or French manicure on your fingers will give you a fresh, neutral look throughout your break. The American manicure is an excellent choice for honeymooners, and is available in spas the world over - it differers to the French with a more creamy tip and beige top coat, rather than the classic stark white and pink combo - and looks fab with a tan!
Fake Tanning
If you have been having tanning treatments in the run up to your wedding, you will probably have a good base colour to kick off your honeymoon - and if you are heading off somewhere hot, you won't need to worry about top ups. However, if you married in the winter, or just didn't want too much of a glow on your wedding day, you might be starting your honeymoon a whiter shade of pale! A spray on tan is great way to get a bit of colour for those first few days - and of course, is far safer than sunbathing. Sprays on tans generally last around 5-10 days, so having one at the very start of your honeymoon should see you through - just watch those bed sheets and stay away from your wedding dress!
Hair Removal
Waxing should be done in the run up to your wedding and honeymoon rather than during it. It can cause irritation, redness and bumps under the skin - not a good look when you want to strut your stuff in your bikini! Some destinations may offer their own methods of hair removal in their spas and beauty salons, for instance threading is very popular in the Middle East, South Asia and South-East Asia, whilst sugaring is popular in Egypt and throughout the Middle East where it originated.
Treatments to Look Out For
Although most treatments are available the world over, having a massage or beauty treatment carried out in its country of origin will be a completely different experience to the westernised version you might have had at home!
Thai Massages (Thailand)
Hot Stone Therapy (Japan, East Asia, worldwide)
Ayurvedic treatments (India, worldwide)
Swedish massage (worldwide)
Aromatherapy (worldwide, with local variations on oils used)
Head massage (India, Asia, worldwide)
What To Avoid
Tempting as it may be, it is generally best to avoid having tattoos (even henna based), semi permanent make up, piercing or any other invasive treatment when abroad - and always ask about product ingredients even in apparently 'natural' remedies - the last thing you want is to ruin your honeymoon by having a severe allergic reaction to a local product!
You might also like...