Preserving your Honeymoon Memories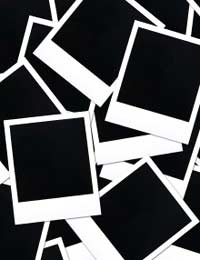 Preserving your honeymoon memories will no doubt be an important and fulfilling exercise to undertake once you return home. If you have an abundance of photos, films, camcorder footage and souvenirs, you'll be wanting to preserve and display them to their very best advantage, to be enjoyed and looked back on for all eternity!
Ways to Preserve
From simple storage solutions for your honeymoon mementos, through to elaborate scrap booking, printed photo books, luxury albums, and even websites and DVD compilations, there are dozens of innovative and practical ways to keep your honeymoon memories alive, and provide a gorgeous 'memory box' to look back on and enjoy.
Scrapbooking
Scrapbooking is a simple and beautiful way to archive your photographs and honeymoon mementos such as postcards, menus, tickets and other paper based items that remind you of your trip - perhaps your airline tickets, a copy of any special stamps in your passport, or even a copy of your wedding certificate. Your scrapbook can be either a plain bound album of good quality card that you can stick your items straight into, or a loose leaf style binder that you can add pages too as you go along. There are many craft and stationery outlets selling an abundance of scrapbooking kits, from albums through to embellishments to stick on to further enhance your pages.
Printed Photo Books
Printed photo books are a fairly recent innovation, but a lovely way to preserve your images either as gifts for others, or just for your own pleasure. There are many online companies and high street photo processors who provide photo book services - you simply provide the images (either digitally or in the form of prints) and they print them up in a gorgeous bound book. Most companies give you the option of adding text and captions your pictures to truly capture the spirit of your honeymoon, and provide a brief background to the printed image. Most too offer lots of cover options for your book, from fabulous linen bound hardbacks or even luxury leather bound tomes! At the budget end of the market, honeymooners may wish to order in a set of soft cover or spiral bound photo books to give to family and friends.
Memory Boxes
Creating a memory box is perhaps the easiest way to keep your special honeymoon memories together in one place. Choose a pretty storage box or chest and line with acid free paper or parchment to help preserve your items and promote longevity. Most stationers sell plain cardboard lidded document boxes which you could personalise with your own photos.
Digital Memories
If you have the know how and suitable software, you could create a CD or DVD of honeymoon memories from your photographs, camcorder or movie clips or scanned items. Combined with your wedding footage and photographs, this would make a lovely keepsake not only for yourselves, but also for friends and family who perhaps didn't get to your wedding service.
However you preserve your memories, treasure and enjoy them, and keep them alive for generations to come!
You might also like...