Big City vs Beautiful Beach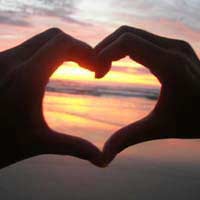 Deciding on a honeymoon destination can be a difficult task, but it helps to know what sort of holiday you want before you start the shortlist. Big city tourists or beautiful beach bums? We look at the benefits of both types of honeymoon and suggest some destinations to make your decision a little bit easier.
Big Ideas
A big city honeymoon has lots of appeal. Once you decide where you want to go you can begin the all-important task of building your itinerary. The great thing about a city holiday is that there's so much to see, do and learn, meaning and you'll return home both rested and informed – not a bad result. The flexibility of travelling around from town to town, experiencing different local traditions, tastes and people is extremely rewarding, if not exactly relaxing.
European Passion
If you like the idea of the opportunities a big city honeymoon presents, next think about specific cities you'd like to visit. For unbridled romance, Italy and France must to feature on your shortlist, with Rome, Venice, Florence and Paris all scoring major points. Think timeless town squares, beautiful architecture and all the culture, great food and stimulation you could desire.
American Dream
Though romance abounds in many European cities, look to the USA for a more schmaltzy experience on a huge scale. New York's Central Park is stunning all-year-round, and perfect for hand-in-hand strolls with your beloved. An autumn trip to Boston, with the trees at their beautiful best, is sure to see you return home with some amazing photos and memories to match.
Beachy Head
If the thought of all that activity leaves you needing a lie down, opt for a beautiful beach location instead. Whether you go far away or stay nearer to home, the world has some amazing coastlines for you to enjoy. A beach honeymoon can be a once in a lifetime experience, one of total relaxation and luxury. If there's ever a time that you can justify spending two weeks flat on your back, your honeymoon is it.
Grecian Glamour
There are some incredible five star resorts in the Greek islands, where long, golden beaches stretch out before you. Try Crete for some of the best hotels, or Santorini for stunning sunsets and dramatic views over the caldera.
Far Flung Shores
Head to Langkawi in Malasysia for miles of white sand and amazing deluxe resorts. Relaxation doesn't get much more luxurious than this. Thailand's beaches promise uninterrupted relaxation, interrupted only by gorgeous food and the odd waterside massage. The Caribbean islands offer the same pleasure for a slightly cheaper budget and a shorter flight.
If you really can't decide between a big city or a beautiful beach, there's only one thing for it – you'll have to combine the two. A twin centre holiday is easy to arrange and could be your perfect honeymoon dream come true. Try the US twinned with Hawaii, or perhaps Hong Kong combined with Mauritius. There's a great big world out there just waiting to be explored.
You might also like...