Keeping Healthy on Your Honeymoon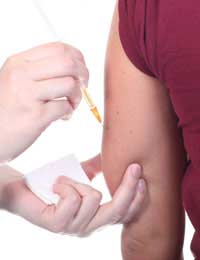 The last thing you want on your honeymoon is a health concern or medical emergency - or indeed on any holiday. So before you take flight for your fortnight in the sun, take the time to brush up on your honeymoon or holiday health know how and ensure you have a clean bill of health for your entire trip!
Before You Go
Depending on where you are travelling on your honeymoon, you may need to organise travel vaccinations before you go. If you are going to a short haul destination in Central and Northern Europe or to America or Australia, you are unlikely to need any jabs, but if you are heading off to a slightly more exotic location, it is imperative that you have all the recommended inoculations. And as some injections need to be given well in advance of your trip, make sure you visit your GP or practice nurse at least eight weeks before you are due to fly!
Holiday Tummy
One of the most common health worries when travelling is the fear of 'holiday tummy' - diarrhoea, cramping and sickness caused by either contaminated food or water, or passed on through dirty hands or food preparation areas. Avoidance can be tricky, but to minimise your chances of picking up a bug on your honeymoon, do not take risks with food or drink - this means making sure the water you drink is sterilized, or preferably bottled, and all food is cooked thoroughly and prepared in a clean environment. Of course, some tummy upsets when on holiday can simply be caused by a change of diet - rich or spicy foods for example, the heat or just the change in routine. But always seek medical advice and stay hydrated at the first sign of sickness.
Malaria
If you are visiting a tropical or subtropical climate, then you need to be aware of the risks of malaria. Malaria is a very serious disease which can prove fatal. Malaria is spread by mosquitoes and although there are no vaccinations to prevent it, there are ways in which you can help to protect yourself against it.
Anti Malarial Pills
Before you go away seek advice from your GP about anti malarial medication - with some drugs you have to begin the treatment three weeks before you travel. Be sure to take the tablets regularly, as prescribed and do not miss a dose. One of the most important things to remember about anti malarial pills is the need to continue taking them AFTER you return home because of the incubation period of the disease. Some tablets will need to be taken for four weeks, but newer drugs available only require a seven day post holiday prescription. Check with your GP or practise nurse and ensure you are fully aware of the doses you need to take and for how long you need to take them!
Medicines and Prescriptions
Before you travel, ensure you have enough supplies of any medication you regularly take to see you through your honeymoon - this could be asthma inhalers, the contraceptive pill, vitamin tablets, or any other drugs you are prescribed and required to take regularly.
You might also like...