Most Popular Honeymoon Destinations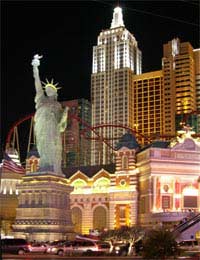 For many couples planning a wedding the honeymoon is the part they look forward to most. A chance to wind down after months of chaotic planning, slimming and saving, a honeymoon guarantees that the two of you can at last be alone together. We take a look at some popular destinations to help get you in the mood for your 'moon.
Made for Mauritius
Tropical Mauritius is perfectly placed in the Indian Ocean, and has a climate suited to honeymooning all year round. With some stunning hotels, beautiful coral reefs and beaches to die for, Mauritius is a great choice if you're looking for warm weather and a destination where you're not confined to your resort. From a round of golf to a hot oil massage, you won't be bored on this island.
Amazing Amalfi
If lounging flat on your back on a beach doesn't appeal, why not consider Italy's stunning Amalfi Coast? Cultured couples will find plenty to do, whether it's exploring Pompeii or sipping Limoncello in the breathtakingly beautiful old town of Positano, this area of Italy really does have it all. Style seekers can take a trip over to Capri where you'll find many beckoning boutiques; or, if you feel energetic, Vesuvius offers a hot day trip.
Leaving Las Vegas
Fancy something a little different? Las Vegas should definitely be on your list. Think larger than life hotels, shows, shopping and some amazing restaurants; everything in Vegas happens on a grand scale. The Grand Canyon is within easy reach, but you'll have to tear yourselves away from the Strip first. Top tips? Enjoy the famous fountain displays at The Bellagio, and take in one of the long running shows.
Greek Getaway
If flying long haul isn't the way you want to spend your honeymoon, consider Cyprus or the Greek Islands. Closer to home, hot and home to some beautiful resort hotels, Cyprus is a great option, whatever your preferred holiday style. If you like to get around a little, island hopping is a fun way to experience a taste of Greece. Santorini has some incredible properties with views over the Caldera; while on some of the smaller, less populated isles, you can truly escape real life.
Do Dubai
Five-star luxury is all yours on a honeymoon in Dubai. With great weather and stylish shopping at your fingertips, in Dubai the contrast between the hustle and bustle of the city and the raw beauty of the desert will not fail to wow you. If it's a cosmopolitan break you're looking for, you'll find it here in the heart of the Middle East.
Marvellous Maldives
No discussion of popular honeymoon destinations could possibly exclude the wonderful Maldives. If you love diving, you'll see some fantastic underwater sights off the Maldivian shores; but if it's flat-out relaxation you seek, this is also the place to come. With around one thousand islands dotted in the Indian Ocean, the Maldives offer a wide range of accommodation styles to suit everyone, from bare foot chic, to all-out luxury. Being spoilt for choice has never felt so good!
You might also like...