Safety Advice When Honeymooning Abroad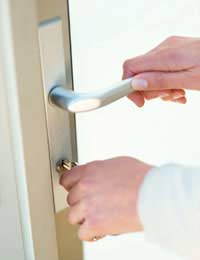 Your personal safety when on your honeymoon, or when travelling to your honeymoon destination, should be one of your most important considerations when travelling abroad.
Preparing to Travel
Of course you don't want to be planning your honeymoon with danger or compromised safety in mind, but being safety conscious and aware will pay dividends if you are put into a difficult situation, or an unexpected turn of events occurs.
Don't Become Paranoid!
In the main, your chosen honeymoon destination is sure to be a safe and secure place, particularly if it is a well used and popular tourist hot spot.
Doing your homework before you travel is really common sense: no traveller should be lulled into a false sense of security that travelling to 'paradise islands' or romantic honeymoon destinations is ever one hundred percent risk free – everything from your health to your personal safety should be taking into account, and a risk assessment carried out.
What is Personal Safety?
Bear in mind that personal safety doesn't just mean protecting yourself from other people – when we're on holiday, we are relaxed and often let our guard down generally – things that we would not do or attempt at home become tempting, and often fear and apprehension goes out of the window. If you decide to attempt things like extreme sports, or water based activities, satisfy yourself that the activities are adequately supervised and that safety guidelines are being followed – and most importantly, make sure your travel insurance covers you for the activity you are doing.
Food Safety
Eating and drinking should be a fun and pleasurable experience, but for thousands of travellers and holiday makers, it is the one thing that ruins their travel experience. The last thing you want on your honeymoon is to be laid up with a 'holiday tummy' or food poisoning. Drink only bottled water if you are in any doubt about the quality of the drinking water, and forgo ice in your drinks. Avoid uncooked fruit and vegetables and if in doubt about the quality of your food and drink, do not consume it! Pay particular attention at buffets or 'eat all you can' type establishments – food that has been kept warm can pose a particular hazard.
Protecting yourself
Take a common sense approach to your own personal safety – do not leave handbags, cameras or other valuables on show in your car. Do not have your wallet in the back pocket of your trousers or shorts, and keep your bag close to your body with the opening side facing inwards. Avoid wearing flashy or ostentatious jewellery in areas you are doubtful of, and take care when withdrawing money from ATMs. Make use of your hotel safe and use it to store your passport and valuables. Do not carry large sums of cash – use your credit card where ever possible, and keep only small change for tips etc.
Hotel Safety
Even in your hotel room, pay the same attention to 'locking up' at night as you would at home – if you are on the ground floor, ensure your windows are closed, and wherever your room is situated, make sure your door is properly locked, and make use of the door viewer or spy hole before letting anyone in.
The Foreign & Commonwealth Office's (FCO) Travel Advice Notices are available on their website which offers invaluable information for travellers.
You might also like...