Information on Short Haul Honeymoons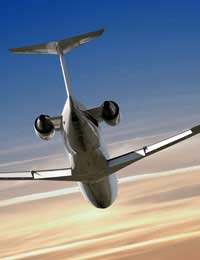 Going short haul for your honeymoon has many advantages - a quick flight to your destination, the likelihood of saving money, or being able to go 'luxury' short haul, and the convenience of staying either in the UK or within Europe. It's well worth considering the shorter option and not always thinking in terms of long haul, exotic breaks when planning your honeymoon!
What Is Short Haul?
Most airlines tend to define short haul as being a flight of under 3 hours duration or an internal domestic flight. But don't let that put you off, as it by no means rules out glamorous, jet setting, overseas travel!
The following destinations all make for great honeymoon locations and can be reached in one to two hours from the UK - do some research and find out what they can offer to you and your partner as a honeymoon destination:
Amsterdam
Berlin
Bilbao
Bonn
Copenhagen
Dublin
Frankfurt
Geneva
Gothenburg
Hamburg
Lyon
Milan
Munich
Paris
Prague
Zurich
If you are prepared to travel just that little bit longer, the following locations are just a two to three hour flight time from Great Britain - thinking outside the honeymoon 'box' and exploring less well known destinations like Estonia, Croatia and Latvia could make for an original and memorable honeymoon trip:
Barcelona
Bucharest
Budapest
Croatia
Djerba, Tunisia
Estonia
Faro, Portugal
Florence
Helsinki
Ibiza
Cracow (Poland)
Latvia
Lisbon
Lithuania
Madrid
Majorca
Menorca
Marbella
Naples
Porto
Reykjavik
Rome
Rotterdam
Sofia
Stockholm
Tunis, Tunisia
Venice
Warsaw
City Breaks
Planning a luxury city break for your honeymoon can mean anything from a fast paced, long weekend, to a laid back, week long trip to your chosen destination.
The beauty of city breaks is their vibrancy and buzz - and the fact you can shut yourself away from it all in the sanctuary of your hotel if you wish!
If going short haul frees up your cash to really splash out on a luxury hotel then do so - indulge and spoil yourselves with the best suite money can buy, preferably in a swish hotel with a luxury spa offering up to the minute treatments that you can totally bliss out in!
Cultural Breaks
Paris, Rome and Venice are synonymous with romance, and as honeymoon destinations, can't be beaten - particularly as they also meet that short haul brief. With no shortage of things to do and see, you'll be spoilt for choice in terms of luxury accommodation, sightseeing and cultural stimulation.
Sun Seekers Honeymoons
If you and your partner are after a honeymoon break spent lazing on the beach or around the pool soaking up the sun, then flying off to Menorca, Marbella, Majorca or Ibiza will surely float your boat - guaranteed sunshine, sandy beaches, azure seas and plenty of good quality accommodation in every price range.
When planning your honeymoon, don't think of short haul as being the short-straw option - with some great cities, resorts and sunshine just a few hours away, your honeymoon can be luxury, budget, blow out - and close to home!
You might also like...